Bohang formally took Huarun Vanguard 2018-2020 EAS supermarket anti theft equipment tender
Views:3 Author:Site Editor Publish Time: 2018-08-01 Origin:Site
Bohang formally took Huarun Vanguard 2018-2020 EAS supermarket anti theft equipment tender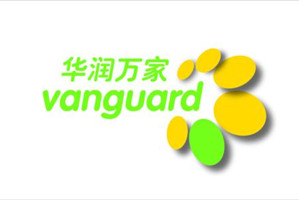 This year is the new tendering year for the anti theft equipment of Huarun Vanguard EAS supermarket, the new bidding process is more rigorous and procedural, all related qualification certificates must be complete. In the case of guaranteeing the quality of the products and testing the standard, it also requires at least two years of cooperation experience with the large shopping malls and supermarkets in China and so on. The process of bidding is also required. It is also completely open and transparent, and this kind of open and impartial tendering also provides a fair competition environment for many enterprises.
Qualification requirements
1. the bidder should be an independent corporate entity registered in People's Republic of China, independent in law and finance, independent of civil liability, an independent corporate organization with good commercial reputation, a general taxpayer qualification, and a special VAT ticket that meets the requirements.
2. supplier qualification: EAS sound magnetic and RF equipment manufacturer or agent;
3. have all the equipment supply, national installation, after-sales service capacity and industry related license, with the equipment and professional skills necessary for the performance of the contract; through the ISO quality management system certification. Suppliers within the approved supplier list can be relaxed by purchasers as appropriate.
4., it has strong economic strength, adequate financial guarantee and sound financial accounting system.
5. there is no record of major quality and safety accidents, major violations, violations or dishonest performance in nearly three years of operation.
6. more than two years of cooperation in domestic large shopping malls and chain supermarkets.
7. the purchase list and sample test / inspection (if necessary) list is provided after the examination and approval of the registration information.
8. other conditions stipulated by laws and administrative regulations;
9. other requirements: non acceptance of the consortium bid.
The last 4 years of 4 years, the installation and maintenance of the anti-theft equipment of the supermarket in the supermarket is our winning bid, with 4 years of efforts and achievements, to achieve high quality and good price in the product, the service in the installation and after-sales maintenance to do the duty of every supermarket stores, our hard work also give Huarun all the damage. The general manager has left a good impression, East and South China's China Run Wan supermarkets have our staff's hard work figure.