Can you continue to use the anti-theft tag after it is removed?
Views:3 Author:Site Editor Publish Time: 2018-07-23 Origin:Site
Can you continue to use the anti-theft tag after it is removed?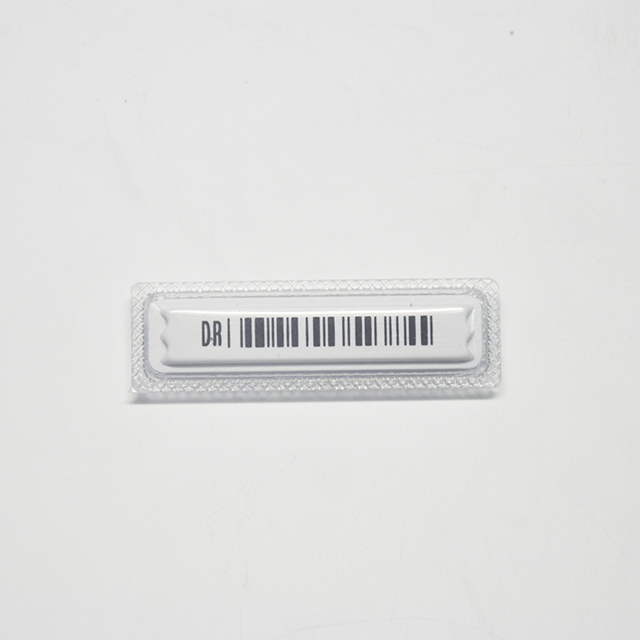 Often asked by customers that the supermarket anti-theft label can not be reused, for this problem may be just in contact with the commodity electronic article surveillance system, not very familiar with the consumables. The anti-theft tag is hard tag, soft label and other special label according to its performance. Hard label (commonly known as anti-theft buckle) can be used again, and the soft label is not good after demagnetization.
Hard tag fetching operation (using magnetic detacher device to unlock)
(1) holding the tag on the left hand with the left hand, facing the upper part and the convex part aligning the center part of the detacher.
(2) let the eas tag cling to the detacher, gently press the nail on the tag, and then pull the goods out.
(3) remove the tag from the detacher and remove the tag from the merchandise.
Decoding operation of soft labels
(1) determine the location of the label on the product first. If the sign is concealed, the reference mark should be determined, and then the side of the label or reference mark will be crossed as close as possible to the surface of the plate to ensure that the label can be effectively decode.
(2) when an effective soft label is passed through the decoded area, a partial decoder may send a "beep" short note, indicating that the lamp is turned red to green (the surface of the partial decode board has a light indicator), and the sound magnetic decoder may have a sense of vibration.
(3) if the normal decoding operation does not hear the sound or only a sound of short tone indicates normal decoding, the continuous "beep" short tone indicates that it is necessary to repeat the decoding action without normal decoding.
It is not difficult to see from the above decoding operation that all soft labels, whether you are radio frequency or acoustic magnetic soft labels, can not be reused as long as they are decoded; and the hard tag of the supermarket anti-theft buckles is only removed from the goods without destroying the anti-theft magnetic buckles on the premise of the professional equipment (studs, unlocking devices), so any EAS goods are protected. The robber system hard magnetic buckles can be reused.