Commodity anti-theft eas security gate prevents goods from being stolen[Bohang]
Views:3 Author:Allen Publish Time: 2019-07-31 Origin:Site
Commodity anti-theft eas security gate prevents goods from being stolen[Bohang]
Self-selected supermarkets provide consumers with convenient and fast ways to shop, and are increasingly popular with consumers. The emergence of a large number of supermarkets, on the one hand, brings great convenience to consumers, which significantly improves the service quality and economic benefits of the merchants, and at the same time brings a headache to the merchants - theft of goods. Therefore, many merchants have installed commodity anti-theft eas security gate to prevent goods from being taken out of the supermarket without paying.

Commodity anti-theft eas security gates are classified into a soft label system and a hard label system. The so-called soft label system is a commodity anti-theft eas security gate consisting of a detection antenna (composed of a transmitter and a receiver), a soft tag and a decoder. When using this system, you can protect the goods by simply attaching a soft label to the item you are selling. Once someone has carried the tagged item out of the supermarket without payment, when the product passes through the detection channel, the detection antenna will detect the signal of the tag attached to the product, and an alarm sounds.
Commodity anti-theft eas security gates are one of the most widely used commodity security measures in the large retail industry. The commodity anti-theft eas security gate is mainly composed of a detector, a decoder and an electronic tag. The rate of theft of a merchant equipped with a product security device is 60% to 70% lower than that of a merchant without a product security device.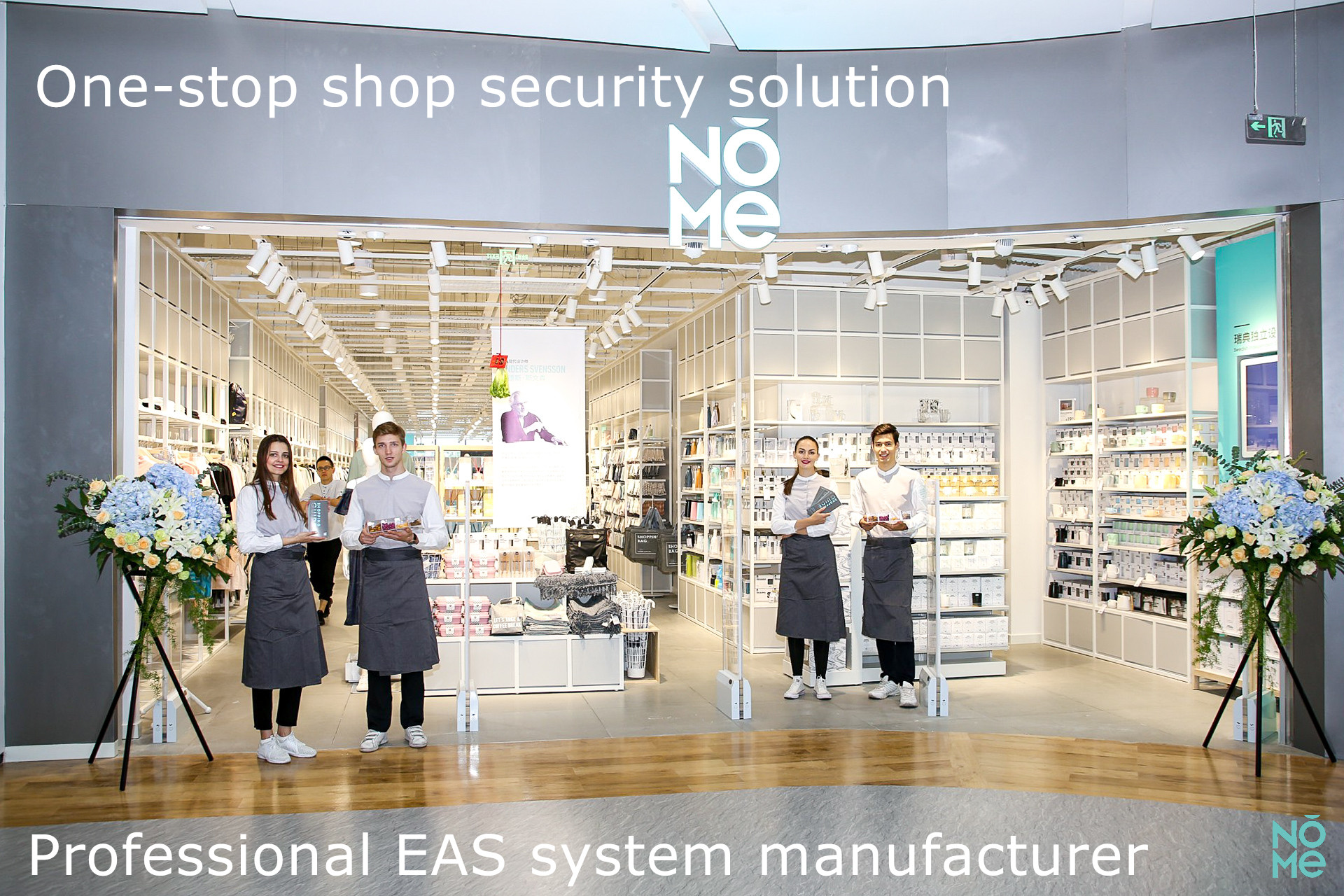 Installing a product alarm can prevent theft. It uses high-tech means to give goods a self-defense capability, and implements safety measures on every commodity to completely and effectively solve the problem of product theft. Commodity anti-theft eas security gate can effectively curb the phenomenon of "inside theft", has a deterrent effect, prevents customers from "hands-on", avoids disputes caused by human factors, and respects the interests of merchants while respecting human rights. Psychologically, it creates a huge deterrent to the thief. Relieve the contradiction between employees and managers to eliminate employee psychological barriers, so that employees are fully committed to work, thereby improving work efficiency.