Correct use rules for eas tags in commodity anti-theft
Views:2 Author:Allen Publish Time: 2018-09-19 Origin:Site
Correct use rules for eas tags in commodity anti-theft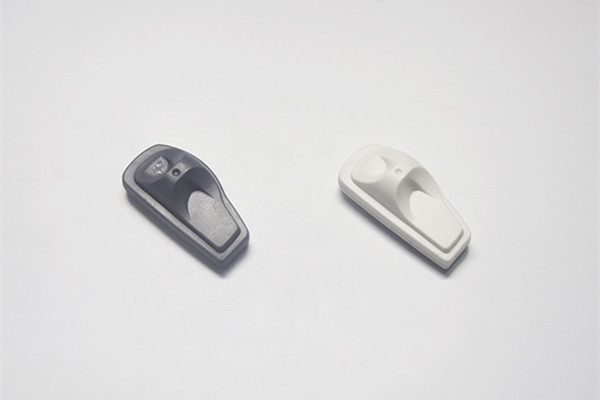 Principle of use of eas soft labels
● It is easy for cashiers to find and easy to unlock the eas tags
● No damage to goods
● Does not affect the appearance
● Do not cover important information on goods or packaging
● Do not bend the eas soft label (do not fold or fold the corner, try to make the label flat). In order to prevent the cashier from forgetting to process the eas soft label when collecting the money, we recommend placing the eas soft label in a more prominent position and trying to unify and reduce the label on the product.
Eas hard tags are placed in the following order.
● First determine the position of the eas hard tag on the product, and then pass the nail from the inside to the outside of the product.
● Align the eyes of the eas hard tag with the nails.
● Press the head of the esa tag pin with both thumbs until the nails are all inserted into the eas hard tag's eye, and you will hear a "giggle" sound while the nail is inserted.
EAS hard tag are applied to the following goods:
EAS hard labels are mainly suitable for soft goods such as textiles, bags, shoes and hats.
1. For textile products, the nails of the tag should be passed through the stitching of the garment or the buttonholes and pants, so that the hard tag is conspicuous and does not affect the customer's fitting.
2. For leather goods, the eas hard tag's nails should be passed through the buttonhole as much as possible to avoid damage to the leather. For the leather goods without grommets, a special rope buckle can be used on the ring of the leather goods, and then the hard tag is nailed.
3. For footwear, the eas hard tag can be passed through the buttonhole. If there is no buttonhole, you can choose a special eas hard tag.
4. For some specific products, such as leather shoes, bottled wine, glasses, etc., you can use special eas hard tags.