Do you know security tag how to remove[Bohang China]
Views:5 Author:Site Editor Publish Time: 2019-05-15 Origin:Site
You may often visit many stores, including supermarkets and clothing stores, and you will see that there are security labels on the goods. So how do you know these security tag how to remove? Perhaps for ordinary people, this problem is far out of reach, but for EAS professionals, this problem is too simple. Regarding security labels, there are magnetic and non-magnetic, magnetic remover are divided into different Gaussians. From 4000 Gauss to 20,000 Gauss, and there are many shapes, non-magnetic remover are manual and electric, and electric is more expensive than manual. However, if you purchase our products, you can get an remover for free. Bohang's products include anti-theft antennas, anti-theft hard tags, anti-theft soft tags, anti-theft remover and monitoring systems and security displays.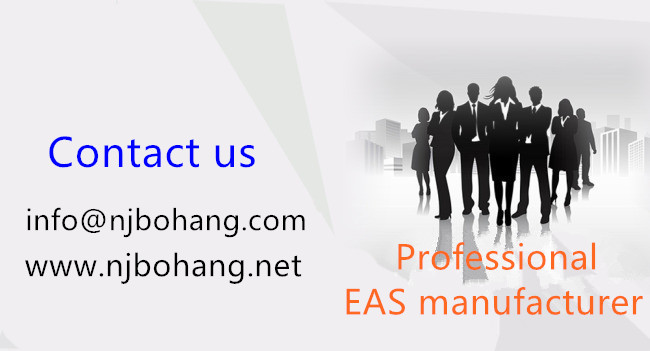 There is no difference between RF and AM, There is no difference in frequency for remover. It is universal, so you don't have to worry about how to choose the remover. As long as it is an remover, it can be applied to all security tags.
Our systems are made to produce an alarm for tags in any position (unlike some of our competitors) and our antennas are tall enough that it covers most people. In addition our detection field extends above the antenna making it impossible for anyone to bring a tag above the system unnoticed.
Our antennas can be moved and they are self-adjusting so installation is often very easy. However we do sometimes have to perform a few manual adjustments when we install a system. Therefore it is possible for you to move it but I would recommend you have us install it.
If you want to buy EAS security anti-theft system, please contact me, I can give you a more complete solution. My WhatsApp and WeChat are both +8618651615610.