Do you know what ink tag remover is[Bohang China]
Views:2 Author:Site Editor Publish Time: 2019-05-23 Origin:Site
Do you know what is the ink tag remover? In fact, it is also a magnetic unlocking device. The nail of the ink label is removed by an unlocking device, and then recycled, and the unlocking device has a magnetic strength.The remover is placed at the checkout counter. The cashier must unlock it first and then cash. The remover is an item for labeling. He has a wide range of applications. It can be used in supermarkets, clothing stores, etc. where there are security labels, magnetic and magnetic-free, magnetic unlocking. The device is divided into different Gaussian, from 4000 Gauss to 20,000 Gauss, and has a variety of shapes, non-magnetic remover are manual and electric, electric is more expensive than manual. The magnetic unlocking device is relatively cheap, and is widely used. The non-magnetic unlocking device is relatively expensive and has a small application range. Generally, the store uses a magnetic unlocking device, which is convenient, and if there is no unlocking, it will alarm if there is something to go out, but if You can purchase a Boss product, you can get a remover for free. Bohang's products have anti-theft antennas, anti-theft hard tags, anti-theft soft tags, anti-theft remover and monitoring systems and security displays.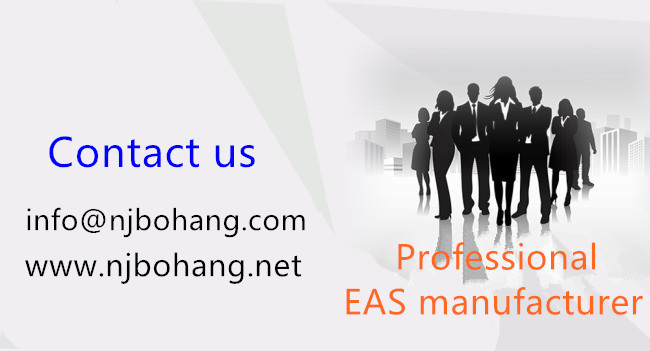 The remover is soundless and RF, no frequency difference, are universal, so you don't have to worry about how to choose the remover, as long as it is unlocked, it can be applied to all security tag.
If you want to buy EAS security anti-theft system, please contact me, I can give you a more complete solution. My WhatsApp and WeChat are both +8618651615610.