FAQ - Frequently Asked Questions.[Bohang]
Views:4 Author:Site Editor Publish Time: 2019-04-25 Origin:Site
FAQ - Frequently Asked Questions.
8.2 MHz Radio Frequency Systems
The 8.2MHz systems uses the label tags found in source tagging. This makes it useful for stores who want to use source tagged goods and are either not in a shopping mall environment or find the source tagging benefit to outweigh the problem of "tag pollution"
We do however not recommend this for stores only wanting to protect clothing using hard tags unless they are looking to upgrade the system and use existing tags.
Can I have a system without the antennas?
Although it is physically possible to make an EAS system without the antennas at the entrance research has shown that the antennas themselves act as a visual determent making it much more effective compared to an invisible system. Because some stores may want to mask the presence of EAS antennas we designed the EASy-Ad antenna so that the antenna doubles as an advertising holder. In addition there are lots of other options available to fit any store décor .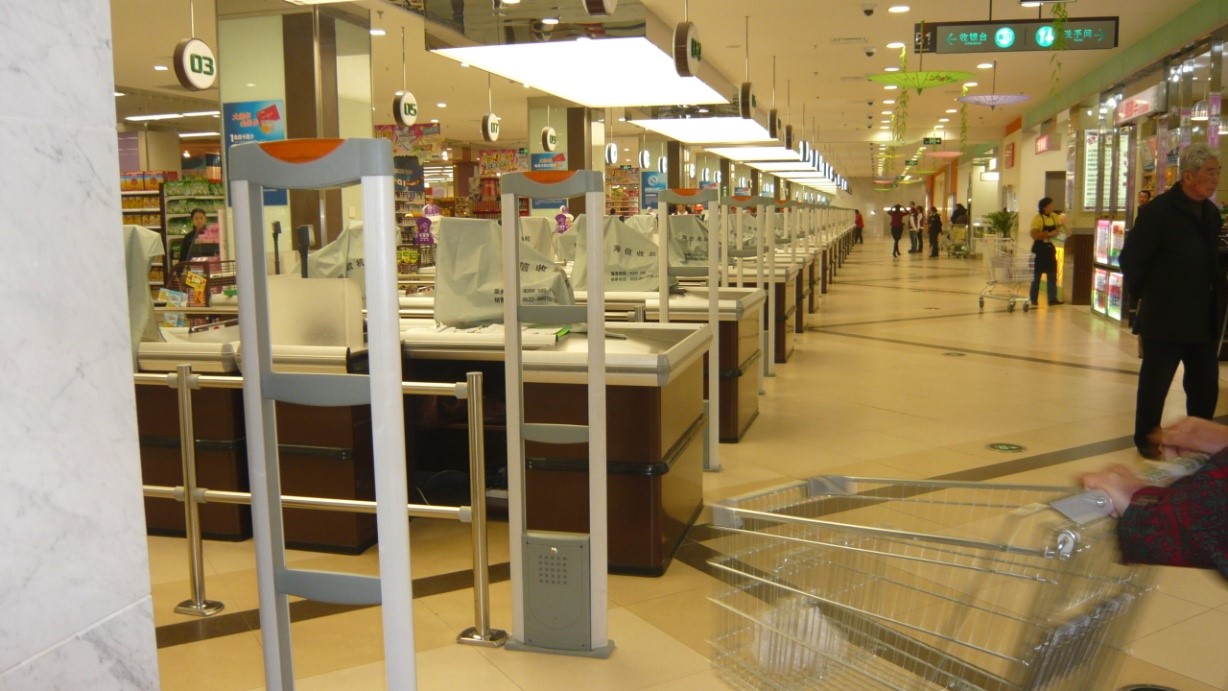 How do I protect clothing on display outside my store?
Since the merchandise is already out of the store putting on a tag will only make the system alarm when people bring it in to pay for it. So, one way to protect it is to use ink tags. These tags won't make an alarm but if a thief tries to remove the tag it will break a beaker of permanent ink ruining the clothing. Only you can safely remove them with a detacher.
Can people bring a tag above the system and not make it alarm?
Our systems are made to produce an alarm for tags in any position (unlike some of our competitors) and our antennas are tall enough that it covers most people. In addition our detection field extends above the antenna making it impossible for anyone to bring a tag above the system unnoticed.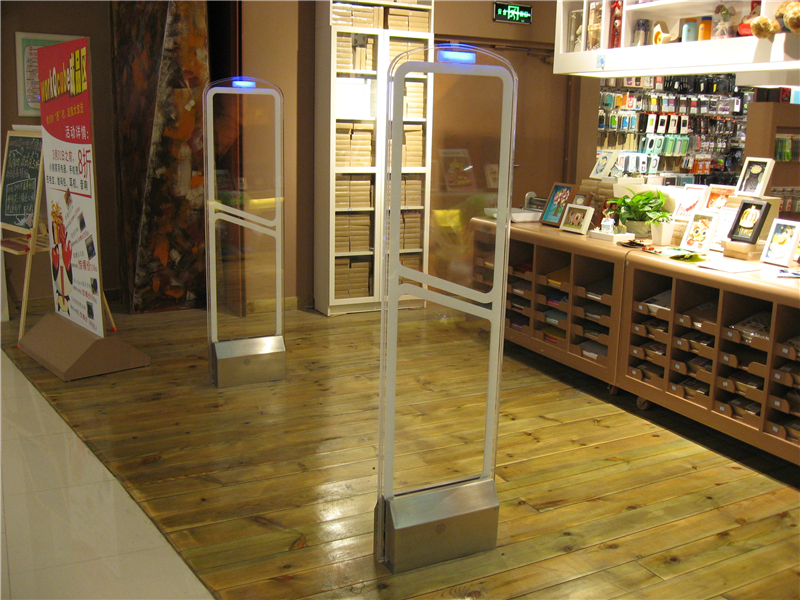 How long does it take to do an install?
A typical single antenna install takes between 2-3 hours depending on the store layout. It may take longer if there are problems to overcome such as old electronic devices interfering with the system.
How far away do you do installs?
We have dealers who install all around Canada and the world. We will personally handle any installs locally within a 2 hour drive. It is also possible to do self installations on certain systems.
What kind of power requirements do the systems have?
All our antennas use a 12V AC 0.5A power adaptor. We do require that there is an open power plug somewhere fairly close to the system. In some older buildings it may be required to run a new power line to the system.
Will the system work if there is no power?
No, the system requires power in order to function. We can install an optional external alarm that will alert you if power is cut to the system, but in most cases you will notice if you have no power in your store.
Can I bring my system with me if I move.
Our antennas can be moved and they are self-adjusting so installation is often very easy. However we do sometimes have to perform a few manual adjustments when we install a system. Therefore it is possible for you to move it but I would recommend you have us install it.
What methods of payment do you accept? Do you do any financing?
We accept cash, cheques and bank wire transfers. It may be possible to arrange some financing. Contact us for more details and requirements.
If you need something, please feel free to contact us, we will provide you with high quality products and good service.