How is the clothing store anti-theft EAS system to work[BOHANG]
Views:1 Author:Allen Publish Time: 2019-07-25 Origin:Site
How is the clothing store anti-theft EAS system to work[BOHANG]
Nowadays,the clothing store owner are increasingly willing to spend money to install clothing anti-theft EAS system.They have a lot of benefits,if they choose to do this.Installing the clothing anti-theft EAS system can not only reduce the salesperson in the store, but also reduce the loss rate of the clothing in the store. The salesperson wholeheartedly serves the customer without worrying about theft of clothes in the store, which increases the sales rate and keeps the mood happy all day.For their clothing stores,do you know the clothing store anti-theft system work steps if you install it.Next our BOHANG electronics will introduce for everyone,please see as below.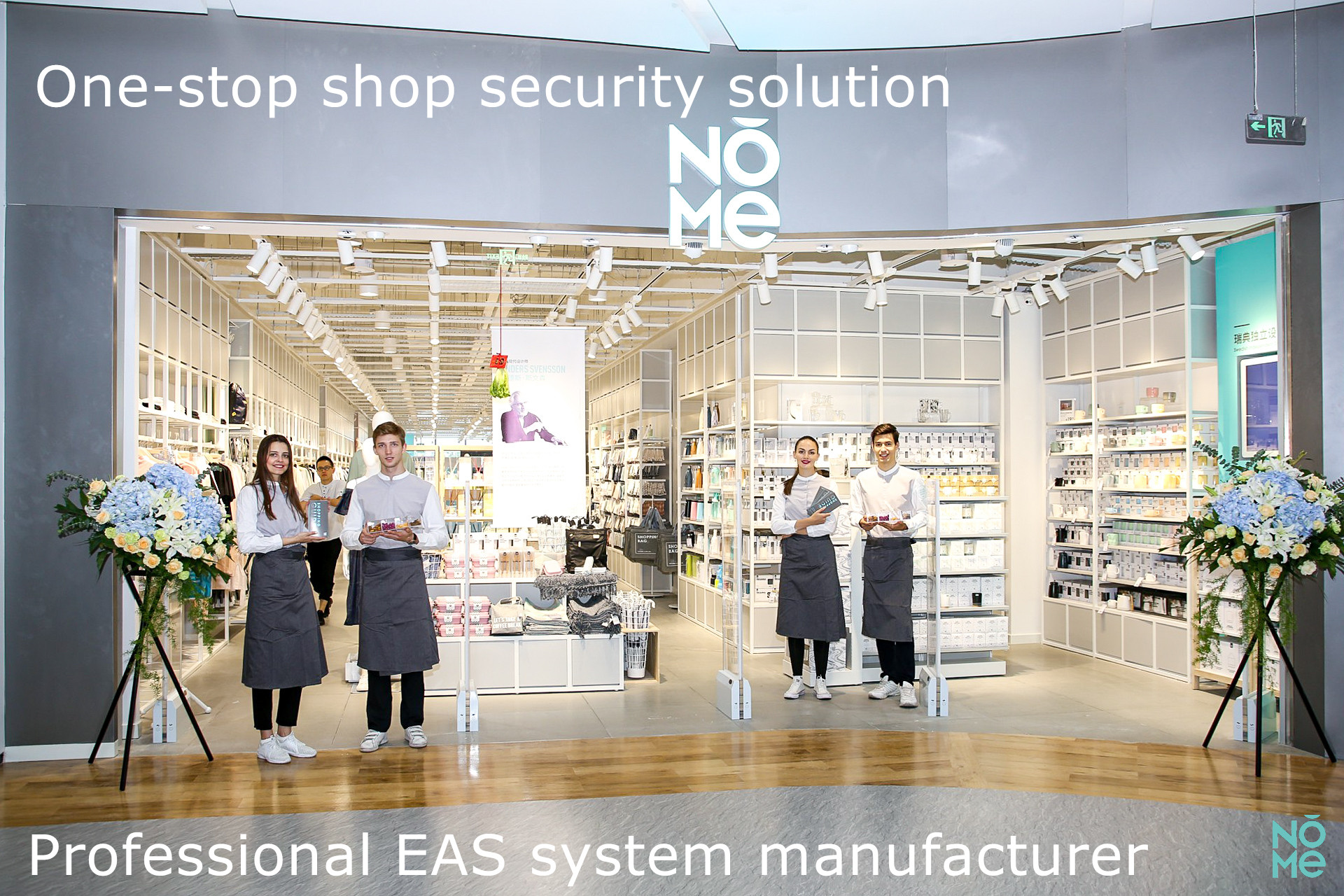 Firstly using the clothing anti-theft consumables with the clothing - the anti-theft hard tags is installed on each piece of clothing, and will not be easily pulled.Please be careful when installing, do not damage the clothes.Secondly Install a clothing anti-theft EAS system at the total entrance and exit of the clothing store, and the antenna can be buried vertically or concealed by AM or RF types. According to your own budget, choose the suitable clothing anti-theft EAS system your own clothing store.Thirdly when the customer goes to the clothing store counter to process the payment, the staff will use the tag remover to open the clothing anti-theft hard tags and the shopping is completed.
Lastly when the customer forgets the payment or fails to process the payment (the clothing attached with the hard tags), the clothing anti-theft EAS system detects the clothing with the hard tags and gives an audible and visual alarm, and the customer needs to go through the payment procedure.The above four steps form a complete working mode,it is easy to operate,the clerk can be officially put into work after a simple training.

If you want to get a detailed design for clothing anti-theft EAS system,please inquiry our BOHANG electronics.Or design total exit protection method: install the detection antenna at the entrance and exit, depending on the independent design of different stores.The installation position of the detection antenna is reasonably designed according to the store map, and the following two points are achieved: Ensure the normal circulation of personnel and goods yards, and facilitate the handling of the police by security personnel. Under the premise of effective fortification, fully take care of the economy and practicality. And beautiful and refer to our company's previous installation examples and customer needs, we are now making the following specific system solutions.