How to debug the supermarket eas system?
Views:7 Author:Allen Publish Time: 2019-04-29 Origin:Site
How to debug the supermarket eas system?
Supermarket anti-theft eas system is an anti-theft device that many merchants will choose. It can effectively prevent the anti-theft of supermarket products. However, the anti-theft device will also malfunction during use. There are many anti-theft devices purchased by supermarkets without warranty service. To the anti-theft device manufacturers to repair the labor costs, today we will introduce you to the supermarket anti-theft device failure how to eliminate one to debug, help you save money.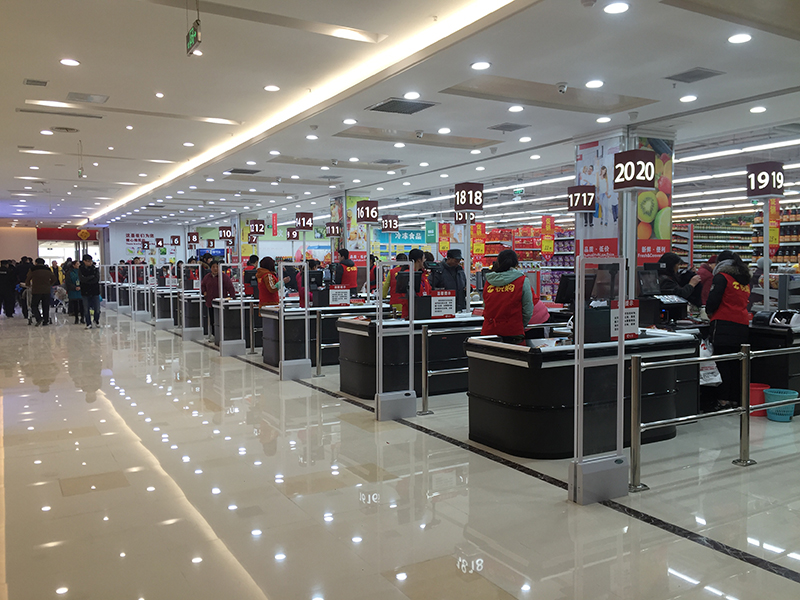 1. Check whether the anti-theft antenna is powered. The knowledge is the simplest and most common knowledge, but it is also the most easily overlooked by many stores.
2. Use the anti-theft hard tag to test whether the antenna is alarming. Sometimes the test soft tag used may have been decoded; it may be that the soft tag is corrupted. So using hard tag detection is the best.
3, to check whether there are large appliances near the antenna, this will affect the correct alarm of the alarm, such as: large LED display, freezer, large appliances and so on. It is best to move it a bit further.
Rolling coils are not allowed within 10 meters around the antenna. In particular, the network cable of the POS machine is not allowed to form a ring. If the checkout is not repaired or not used, the network cable should be straightened. (It should be straightened as much as possible on the hoist). There is no wiring board and 380V strong wires in the near distance. When more than one detection port is installed in the same place, the main emission should be started first when the power is turned on, and then the transmission power is turned on. Otherwise it will cause a device alarm.
The above is the introduction of common faults and debugging methods for supermarket alarms. You can find out. It is a fault that is easy to solve.