How to distinguish the clothing store anti-theft security gate? [Bohang China]
Views:1 Author:Allen Publish Time: 2019-08-19 Origin:Site
How to distinguish the clothing store anti-theft security gate? [Bohang China]
Garment anti-theft devices generally consider its quality from the aspects of product detection rate, system false alarm, anti-interference ability, degree of shielding by metal objects, and distance of protecting goods. Here we will specifically talk about how to identify the clothing store anti-theft security gate is good or bad?

1.Detection rate
The detection rate refers to the number of alarms when the number of valid tags in different directions passes through different positions in the detection area. Since the label of the clothing store anti-theft security gate has directionality, the detection rate should be based on the average of the detection rates in all directions. The detection rate is based on the better system quality. The detection rate of different clothing anti-theft devices will be very different, and the installation spacing will also affect the detection rate.
2. System false positives
System false alarm refers to the alarm of the non-theft tag trigger system. If a non-label item triggers an alarm, it will bring difficulties to the judgment of the staff member and even cause conflicts between the customer and the shopping mall. Due to the limitation of the principle, the current common clothing anti-theft device can not completely eliminate the false positives, but the performance will be different. The key to selecting the system is to look at the false positive rate.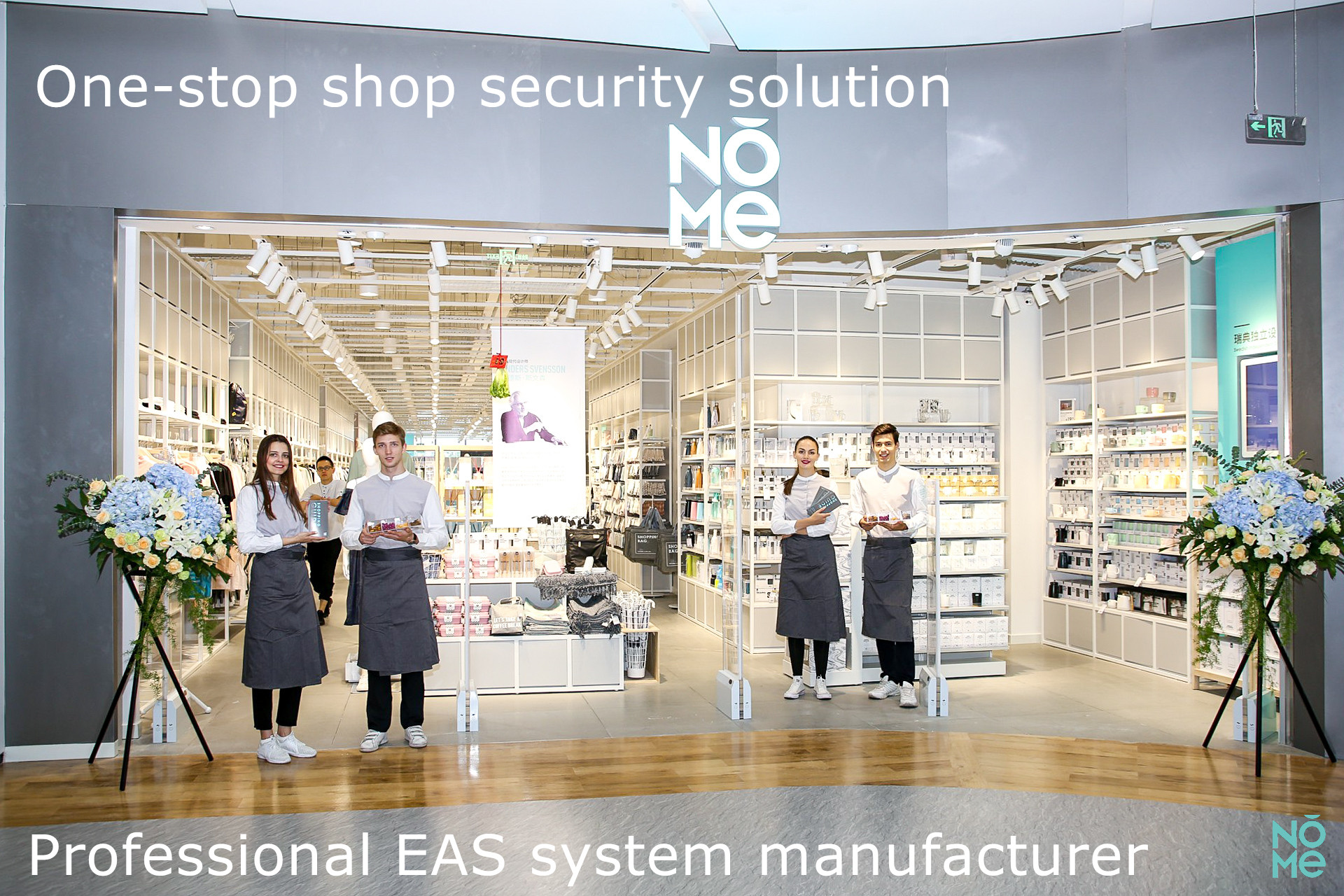 3. Anti-interference ability
When the clothing store anti-theft security gate is disturbed, the system will send an alarm signal when no one passes or does not trigger any alarm items. This phenomenon is called false reporting or self-sounding. Because the clothing store anti-theft security gate is vulnerable to environmental disturbances, it often appears to be self-sounding. Therefore, some systems are equipped with an infrared device, which is equivalent to the installation of an electric switch. Only when the personnel pass through the system and block the infrared rays, the system starts to work. No one is working. When it passes, the system is in standby. Although this solves the self-sounding when no one passes, it still cannot solve the self-sounding situation when someone passes.
4. The degree of shielding by metal objects
Some clothes in the clothing store will have metal objects, which will shield the sensor's inductive label, so that the clothing store anti-theft security gate detection device can not detect the existence of effective labels or the detection sensitivity is greatly reduced, resulting in the system not issuing an alarm.
5. Protecting the distance of goods
Clothing stores need to consider the protective width of the clothing store anti-theft security gate, so as to avoid the width between the supports is too narrow, affecting customers in and out.