Supermarket anti-theft EAS system installation solution [Bohang China]
Views:1 Author:Allen Publish Time: 2019-10-15 Origin:Site
Supermarket anti-theft EAS system installation solution [Bohang China]
Supermarkets are everywhere in our daily lives,our daily necessities, food and even clothes can be bought at supermarkets.But if you are a supermarket owner, you may feel distressed.The frequency of supermarket thefts is very high, how should we solve this problem?So today we will introduce you some supermarket anti-theft EAS system installation solution.

The problem when people enter the supermarket the most thing draws their attention is the congestion at the cashier. We formed a survey about the most important problems facing the client during the process of shopping at the supermarket and the results showed that the greatest problem for everyone is the process of checkout.
Access to the cashier is the most difficult stage in the process of checkout as a result of overcrowding and wait for a long time in endless queues. This endless because the cashier takes a long time to examine the products of each client and complete the checkout process where the cashier scans each of the elements using a bar-code system. We noticed that most supermarkets and malls suffer from theft of goods through the point.Therefore, in response to this problem, we Bohang China hope to provide a supermarket anti-theft EAS system solution for everyone.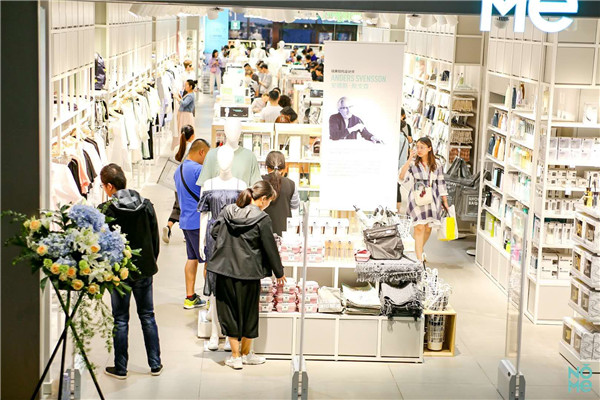 The supermarket anti-theft EAS system consists of a detector, an electronic sensor tag, a decoder and an tag remover.The detection system consists of a transmitting system, a receiving system, and a system power supply. It is placed at the exit, employee access, locker room, etc., and is used to detect electronic sensor tags on the product.Supermarket anti-theft EAS system is divided into two types:one total exit and many channels type.First of all, as a supermarket owner, you have to distinguish how many exits of your supermarket and the distance you need to protect.Or you can give us the CAD drawings of your supermarket directly, we will provide you with a perfect solution according to the drawings.
The installation of the supermarket anti-theft EAS system successfully solved the hidden dangers of the supermarket theft incident,even if there are a lot of people waiting in line at the checkout counter, you don't have to worry about whether some customers will steal from the crowded supermarkets.At the same time, the cashier can also make the checkout for the customers in the queue,don't have to be distracted by that will anyone steal from the supermarket.