The basic understanding of the eas decoder in the supermarket anti-theft eas system [Bohang]
Views:1 Author:Allen Publish Time: 2019-07-24 Origin:Site
The basic understanding of the eas decoder in the supermarket anti-theft eas system [Bohang]
When purchasing the supermarket anti-theft eas system, everyone knows the anti-theft antenna and the anti-theft eas tag, but few people pay attention to the anti-theft eas decoder. In general, the clothing store does not use the eas decoder, and only uses the unlocking device. The eas decoder is used in the supermarket, and the eas decoder can eliminate the magnetic properties of the soft label, so that the product will not be alarmed when it is exported.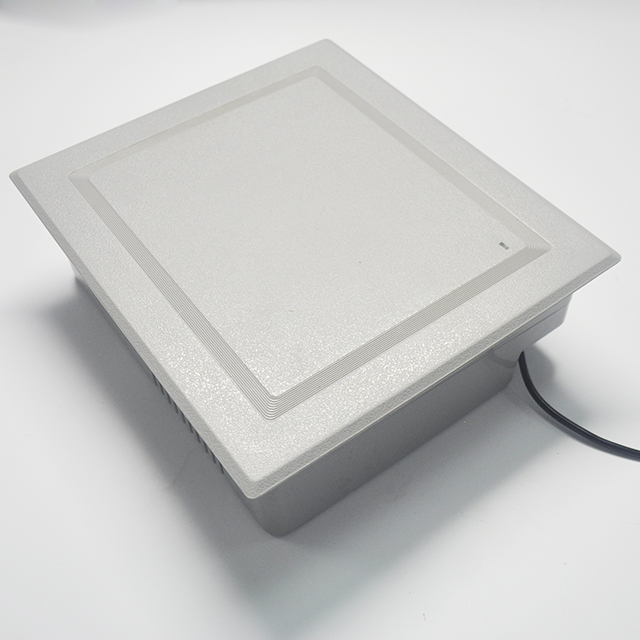 First, the degaussing range:
One of the key indicators for measuring the decoder of a supermarket anti-theft eas system is the effective degaussing range of the decoder, which is usually expressed as the largest reliable degaussing distance on the surface of the decoder for the acousto-magnetic soft tag. The maximum degaussing distance of the supermarket anti-theft eas system soft label shall not be less than 10cm. Some decoders, according to the degaussing prompt signal issued by you, the maximum degaussing distance is still relatively large, but the acousto-magnetic soft label is not completely demagnetized, still in an active state, and must be closer to the height of the decoder. Secondary degaussing.

Second, degaussing speed:
It is usually measured in terms of the number of times of reliable degaussing per minute. Degaussing speed is an indicator of the length of time the decoder is continuously charged to saturation and completely discharged. It determines the ability of the supermarket anti-theft eas system decoder to continuously degauss. The degaussing speed is slow, which affects the cashier's cash register efficiency. Some decoders seem to be faster, but they can't be demagnetized reliably, and need to be degaussed, which actually affects the cashier's work efficiency.
Any electronic product has electromagnetic radiation, and the eas decoder has relatively large electromagnetic radiation. After a certain distance, the radiation is within safe limits. To minimize electromagnetic radiation, "green" uses decoders, which are often overlooked by most merchants. However, in the long run, it has a bad influence, so it is very important to correctly select and use the eas decoder in the supermarket anti-theft eas system.