What is eas rf system[Bohang China]
Views:3 Author:Allen Publish Time: 2019-05-30 Origin:Site
What is eas rf system
If you are in the market for an anti-shoplifting series, you may already know how useful it is in stopping potential shoplifters. In fact ,simply having a visible system is often enough to steer a potential shoplifter away. The first question is of course what type of system to buy. This can be complicated as there are a lot of different technologies available.
We produce eas rf systems which are the most popular type of system available for retailers.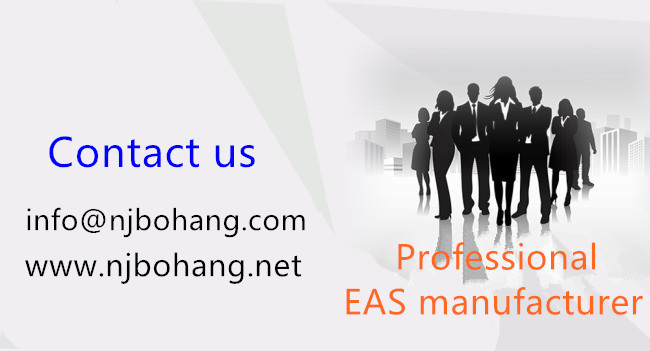 EAS rf system can be either a two antenna system or a single antenna system usually referred to as a mono or transceiver system. We mostly manufacture our systems as mono/transceiver systems. This provides a lower cost if you have a single or double door exit as only one antenna may be needed. Multiple antennas can also be installed for larger exits and makes for an easy and quick installation.
The detection range for our systems will depend heavily on the type of tag used as well as its size. Generally the larger the tag the longer the detection range. Hard tags usually have a longer detection than label tags due to the way they are constructed. Please note that interference from old electronic devices, electric doors, metal gates and old neon signs can seriously harm the detection range. The mono/transceiver systems has detection equally on both sides of the antenna. We can also connect another antenna to focus the detection range between the two. See the "EAS antennas" section of the website for more information.
We use two standard frequencies for retailers. 8.2MHz or 58kHz. Each have their own advantage. Before we go into the differences I want to explain a couple of concepts known as "source-tagging" and "tag pollution" first.