What is the difference between anti-theft devices for rretail store, supermarket and bookstore? [Bohang]
Views:1 Author:Site Editor Publish Time: 2019-08-15 Origin:Site
What is the difference between anti-theft devices for rretail store, supermarket and bookstore? [Bohang]
Clothing anti-theft, supermarket anti-theft, book anti-theft are all attributed to EAS electronic goods anti-theft system; but What is the difference between anti-theft devices for rretail store, supermarket and bookstore?it is really necessary to distinguish them from the principle of anti-theft system.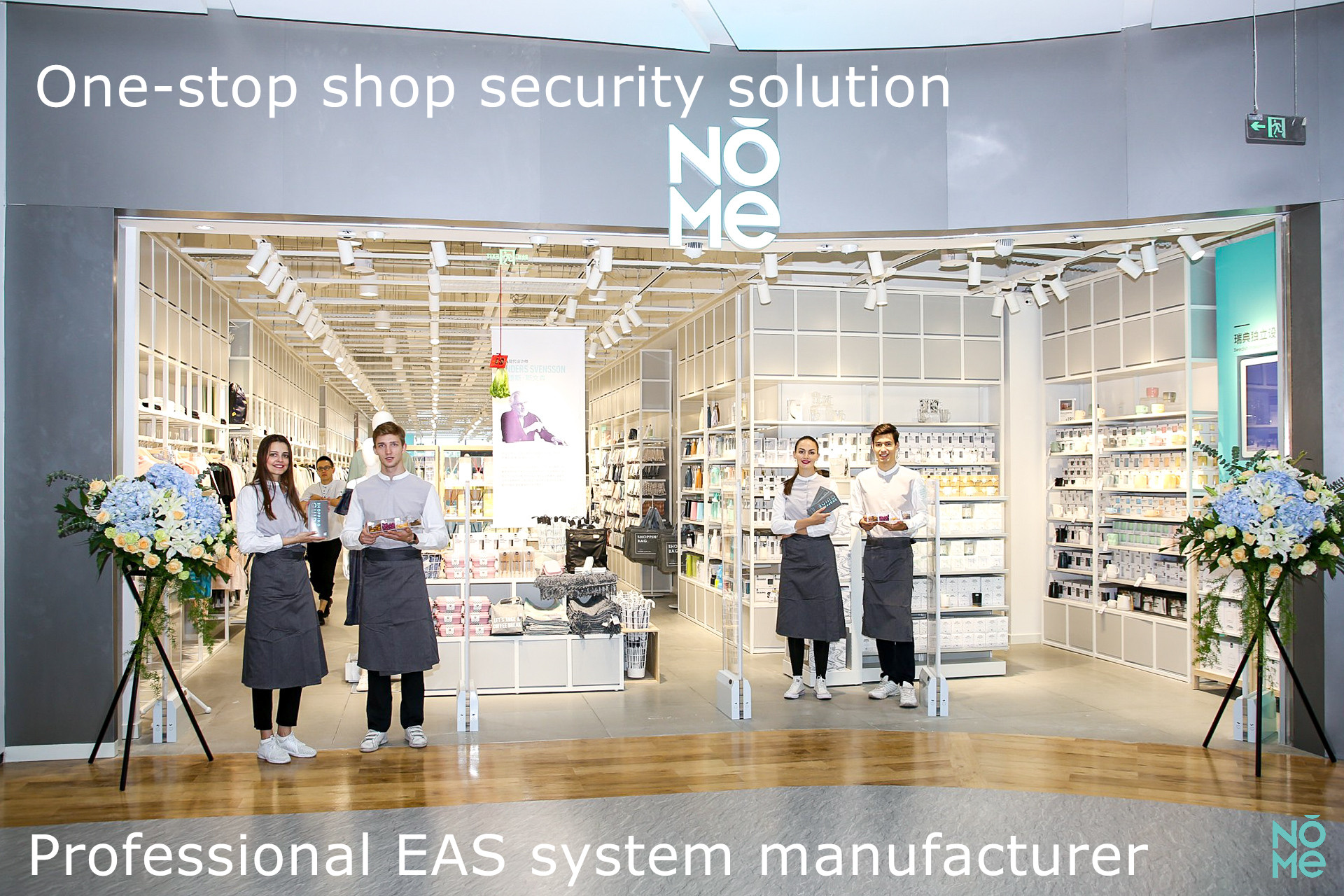 Currently, there are three types of systems widely used in the retail industry: RF systems, acousto-magnetic systems, and electromagnetic wave systems:
1. The radio frequency system uses radio as the signal for transmitting and receiving, and generates a warning electric field. When an inductive tag enters the electric field, a resonance alarm is generated. It has the advantage of low system cost and easy installation. However, because the anti-theft tag is a loop coil type, the system is susceptible to interference from some items.
2. The tuning fork of the acousto-magnetic system only causes resonance when the oscillation frequency is the same, and realizes the operation of almost zero false alarm. The characteristics of the acoustic magnetic system are high anti-theft detection rate, almost zero false alarm, good anti-interference, and protection. The outlet has a width of up to 4.0 meters and is less affected by metal shielding. There are two types of soft labels and hard tags.

3. Electromagnetic wave system uses electromagnetic wave as the detection signal. The basic principle is to detect the magnetic change of the magnetic strip by the alternating magnetic field to distinguish whether the protected object has a magnetic strip to achieve the purpose of anti-theft. The principle technology is electromagnetic identification technology. It consists of one or more channels formed by the transmitting end and the receiving end to form a closed-loop magnetic field. When the detected object passes through the channel, the internal magnetic strip label generates vibration of the same frequency in the closed-loop magnetic field formed by the channel, and also generates A higher frequency harmonic of a fixed frequency, commonly known as a magnetic stripe signal. The electromagnetic wave system has the smallest label, the label price is also cheap, and the degaussing can be repeated, but it is susceptible to false alarms due to the influence of magnetic or metallic substances.